Dinner with Schmucks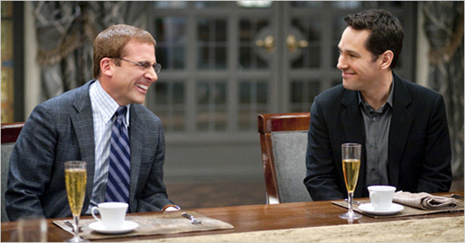 I saw this movie months ago, but just wasn't sure what to say about it. It was just so, so. I would be curious to see the original French film this was based on, I am guessing it would be a different humor all together. I had high expectations and it did not meet those, but I belly laughed a few times. Hard not to at least snicker with comedic stalwarts Steve Carell, Jemaine Clement and Zach Galifianakis providing the funny.
Machete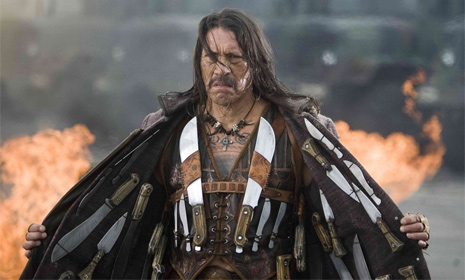 Wow, what can I say about this wonderfully awful film. It takes the term "so bad its good" to a whole new level. Finding a film to star Danny Trejo is not easy, but I can't imagine anyone else as Machete. Director Robert Rodriguez delivers '70s campy craziness with this film based off a spoof trailer shown before Rodriguez' and Quentin Tarantino's 2007 film Grindhouse.
The Town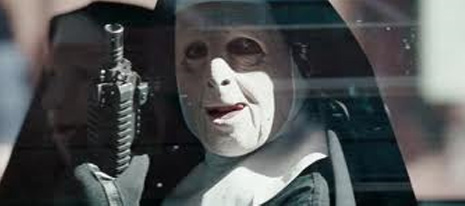 I actually saw this movie under false pretenses, I thought it was based on a Dennis Lehane book, the author that wrote the novels that turned into Mystic River, Gone Baby Gone and Shutter Island. But it turned out to to be a Chuck Hogan book instead – never heard of him. This movie did not have the depth of those other films and was a pretty straight forward and predictable heist film. I am no Ben Affleck fan, but he did not ruin this movie. Ben is comfortable in roles where he plays a Boston punk. I was also impressed to see the credits and learn he directed the film, I had totally forgotten that he had directed Gone Baby Gone, which was a really good film. The Town, which should have been titled Charlestown or Townies, was billed as Heat meets The Departed. Well, it's not as good as either of those films, but much closer in style/story to Heat than the more complicated Departed. Overall it was a decent heist film, good enough to even keep Erin's attention, which is no small task for a film featuring lots of semi-automatic machine gun fire.
Posted on
September 20th, 2010
under
Movies
by Zenweezil