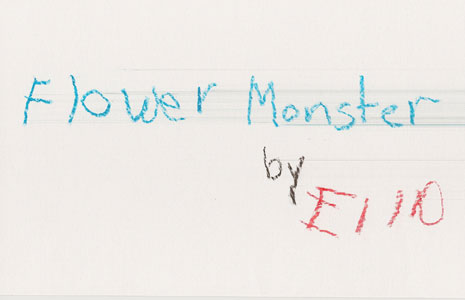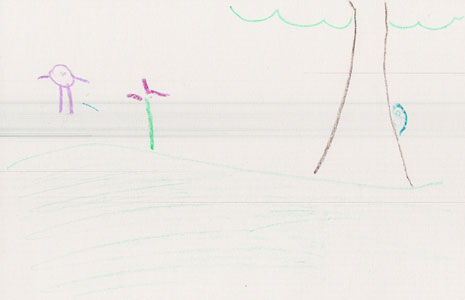 Once upon a time, there was a little girl named Ella. One day she went out and picked a pretty flower. She did not know that a monster was hiding behind the tree, watching her.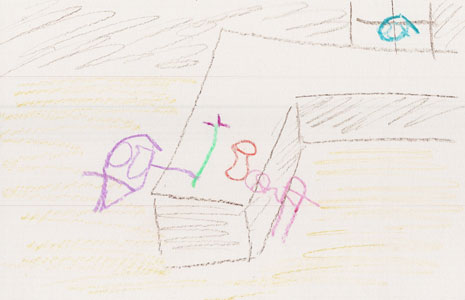 Ella went home and her mommy helped her put the pretty flower in a vase.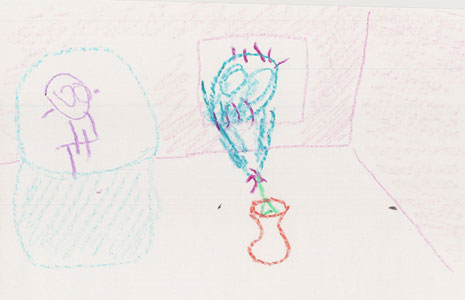 But that night the monster reached in through her bedroom window and took the flower.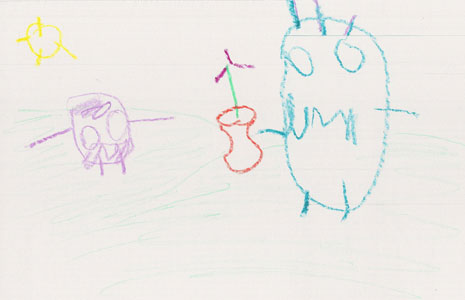 Ella went and asked the Flower Monster why he took her pretty flower.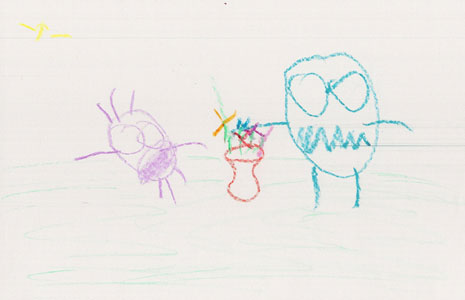 The Flower Monster said the flower looked lonely by itself, and he wanted to give Ella a bunch of pretty flowers.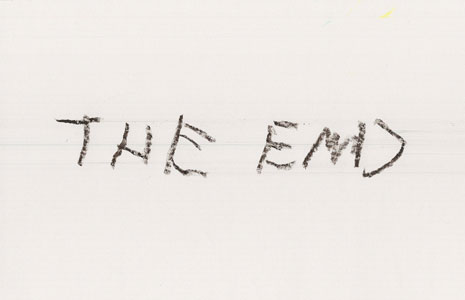 The end. (Story and illustrations by Ella – with some help from daddy)