Here are the movies I missed in the theater before 2009 was over, but am determined to see asap:
The last two standing:
A Single Man
Julie & Julia
Brothers Really good remake of a really good film. Has some unique elements to it, such as developing characters in conflict where you pull for all of them instead of picking sides. I will try to write a review post about it.
An Education Not to bash on the Sandra Bullock Oscar more, but Carey Mulligan gave a much better performance. And I wish Peter Sarsgaard did more films, he is one of my favorite actors out there.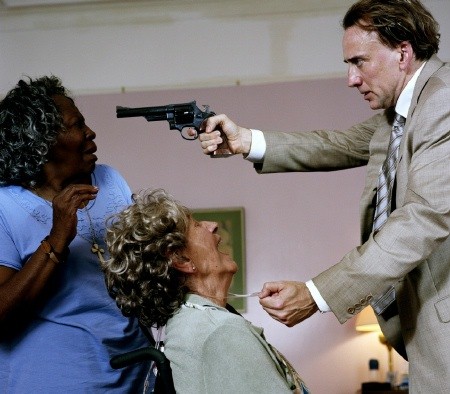 Bad Lieutenant: Port of Call New Orleans How did I not know this was a Werner Herzog film! Very entertaining.
Precious Saw it, great film!

Avatar Saw it (in the theater), review here

Paper Heart Saw it, review here

Adventureland It was ok, had its moments, but I have seen enough awkward teen movies to last a lifetime, and am getting too old to relate

The Blind SideSweet, true story. review here

Crazy Heart Saw it (in the theater), love Jeff Bridges!

Boondock Saints 2 Could not live up to the first one, but had its moments

Gentlemen Broncos Hilarious, obvious Napoleon Dynamite influence
Antichrist Saw it, whoa!
The Road Saw it on hotel pay-per-view, very good, very depressing. I found it funny how the same world can be created in this and Book of Eli but treated so differently in the story.
So, I'm getting there! I will update as I go.
Posted on
April 11th, 2010
under
Movies
by Zenweezil